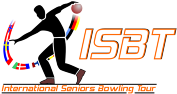 ---
Serie assignments 2024 /Deelnemerslijst 2024
Download the list of participants 2024:
Dowload de deelnerslijst :
Klassement SCRATCH en HCP moet altijd vóór eind december worden opgegeven/gewijzigd evenals u met een maatje op hetzelfde banenpaar wilt spelen! Op de deelnemerslijst staan die gegevens al voor zover bekend.
Stuur een e-mail aan de mailbox van Jeneverstad

Het Jeneverstad toernooi is onderdeel van het KWALIFICATIE TRAJECT voor de EK .WK waarvoor punten kunnen worden verdiend.